Creativity Opens Doors
At FLY, we believe in the art of making things happen! We bring kids creative experiences that empower them to imagine, invent and innovate. We do this because, quite simply, it's what's needed to help kids and communities bloom—and thrive. Come join our workshops, camps and events!
Updates from the FLY Creativity Lab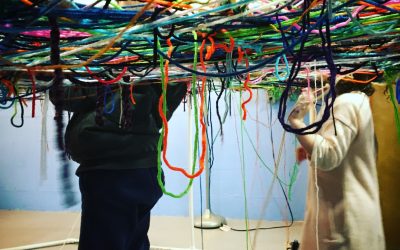 FLY's weekend was inspiring and magical. We made a web of interconnectedness at DIYpsi, which we titled "Untied-United." It's now hanging on our wall but the process was interactive and thoughtful. About 100 visitors contributed to the yarn-bomb over the...