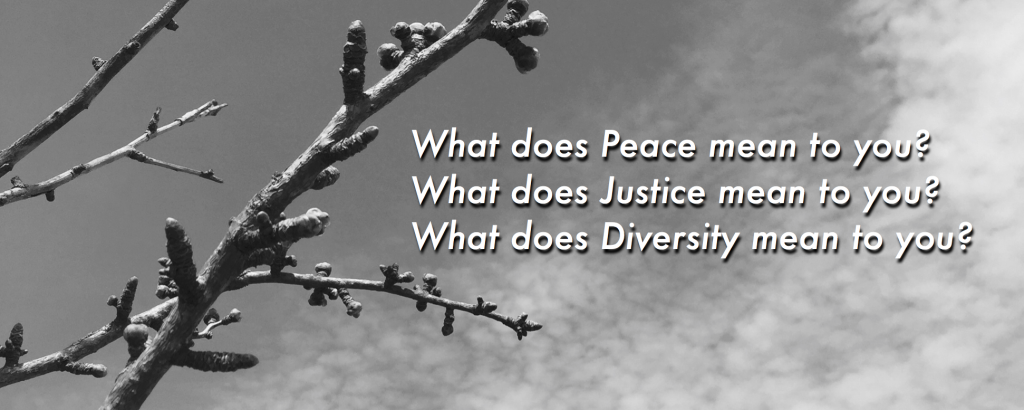 Making art in our community has always been important to us at FLY. We can showcase young people's talents and voices. Many of our collaborative projects have been ephemeral, but we have a few projects coming up that allow us to preserve and showcase the young voices of our community.
In Addition to our Mural Camp, we are happy to announce a Collaborative Banner Project sponsored by the Interfaith Council for Peace and Justice in Ann Arbor. They are moving back towards the U-M Campus into a building on Hill Street and asked us to make them a Mural.
They want to connect with our FLY Artists to create images that show their thoughts about Peace, Justice, and Diversity in our Community, both locally and globally. In the hopes of turning up the volume on young voices, we decided to make it a large-scale portable banner that can be showcased at events and conferences where ICPJ participates instead of an in-place mural.
The workshop will be June 5, 12, and 19 from 12:30-3:30 in the Off-Center Gallery Space.
It will be taught by Deb Ennis. She will help us learn to see our bodies in space, and help us to create collaborative meaning through painting. We will also have some special guests to talk about community art, and activism, including Chuck Warpehoski, Ann Arbor City Council member and Executive Director of the Interfaith Council for Peace and Justice.
Registration is open, see our Workshops page for more details